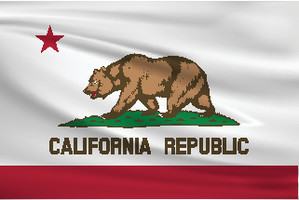 In October 2019, California enacted a new law, AB 51, that on its face prohibits mandatory arbitration clauses in employment contracts. As expected, the law was immediately challenged in federal court. In the latest installment of the law's journey through the courts, a split Ninth Circuit panel vacated a 2020 preliminary injunction that had forestalled implementation of the bill. If the decision stands, California employers will no longer be able to require their employees or new hires to sign arbitration agreements as a condition of employment.
As reported by us when the law was first signed by Governor Newsom in October, 2019, AB 51 precludes requiring an applicant or employee, "as a condition of employment, continued employment or receipt of any employment-related benefit . . . to waive any right, forum or procedure" for any claim arising under California's Labor Code and its Fair Employment and Housing Act. It was widely recognized as an attempt to curtail the use of mandatory arbitration agreements in employment in California. The lawmakers anticipated that employers might try to sidestep this law by including an opt-out provision in otherwise mandatory arbitration programs. To that end, the law also provides that "an agreement that requires an employee to opt out of a waiver or take any affirmative action in order to preserve their rights is deemed a condition of employment." The law imposed criminal and civil penalties on employers who violate it.
The law was set to go into effect on January 1, 2020. On December 30, 2019, the U.S. District Court for the Eastern District of California enjoined enforcement of A.B. 51 on the grounds that the law was preempted by the Federal Arbitration Act (FAA). That decision was appealed to the Ninth Circuit Court of Appeal, which issued its opinion on September 15, 2021. The majority opinion holds that AB 51 is not preempted by the FAA because it does no more than require that arbitration agreements entered into between employers and employees be voluntary and consensual. The court reasoned that where arbitration agreements are a condition of employment, the agreement is not truly voluntary because the employer is potentially compelling an unwilling party to arbitrate, and therefore it constitutes an unfair labor practice. It did, however, find that the criminal and civil penalties imposed by the law are preempted by the FAA. A stinging dissent argues the decision is at odds with U.S. Supreme Court pronouncements, and that so long as the arbitration agreement is not unconscionable, the fact that there is unequal bargaining power between the employer and employee should not invalidate the agreement under standard contract principles. To hold that it does so treats arbitration agreements differently than other contracts, and therefore is preempted by the FAA.
What's next? While the criminal and civil penalties have been invalidated, until we hear from the courts again, the law is technically in effect. However, it's likely that a rehearing en banc and/or an appeal to the U.S. Supreme Court will be sought. In the meantime, employers are faced with potential legal challenges to the enforcement of arbitration agreements entered into since January 1, 2020 as well as new agreements. Employers who have agreements that predate the effective date of the law should be careful not to supersede them in a way that would bring the new terms under the scope of AB 51. With respect to new employees, employers must consider the manner in which such agreements are presented to employees to maximize enforceability at least until the next court weighs in and potentially reverses the Ninth Circuit's recent opinion. Employers should feel free to contact us to help make those decisions.